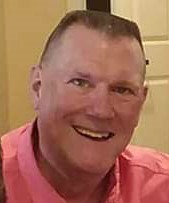 Dan Coffin is our Cohort Coordinator for Maine. He was born and raised in northern Maine and moved to South Portland, Maine for his senior year of High School. After graduation, Dan served fourteen years in the U.S. Army before leaving active duty to pursue the pastoral ministry. He spent four years serving as a pastor in Hudson, New Hampshire followed by twenty-seven years at Small Point Baptist Church in Phippsburg, Maine. Dan is a graduate of New England Bible College. Dan and his wife, Kathi, lead Shepherd's Knoll II, a B&B experience for pastoral couples and retreat center for small groups on the shores of Androscoggin Lake in Wayne, Maine.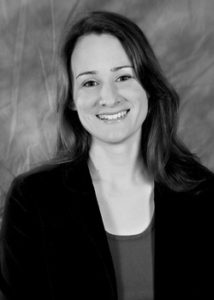 Shirley Douglas

has been working with us on a contractual basis since the beginning. Now she is stepping up to serve in new ways as our new admin. She is a gifted graphic artist who handles the layout and design for a local newspaper. Shirley loves the Lord and has a great heart for missions having gone to Panama for a short term missions trip. She will be taking on the responsibility to manage our website and social media as well as preparing the newsletter, handling our mailing list and other administrative functions.
Shirley and her husband Patrick live in Maine and are members of Galilee Baptist Church. They are regular contributors and members of Galilee's worship team, along with their daughter Hannah.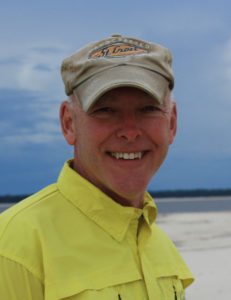 Mark Halfacre

is a staff contributor to the Rephidim Project, and also serves as chairman of the Board of Directors. His areas of focus include ministry, website, and media strategy. He retired from Texas Instruments in 2012 after a 33 year career in the semiconductor industry where he held a number of management roles in research and operations management. Mark and his wife Jana live in Maine and are members of Galilee Baptist Church where he also serves as an elder. They have two adult daughters and 3 grandchildren and enjoy cruising the Maine coast on their boat Pegasus. Mark has a passion for outreach and worldwide missions, and in exploring how new technologies can be used to spread God's Word.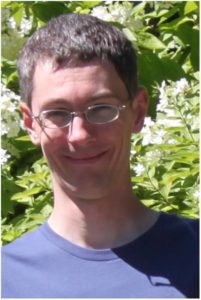 Adrian Wells

is a staff contributor to the Rephidim Project providing information technology services, and also serves as a member of the Board of Directors. He has worked in Information Technology for over 20 years. Adrian and his wife live in Maine along with their two active sons and are members of Galilee Baptist Church. He enjoys working with technology and looks forward to how God will use this project to His glory.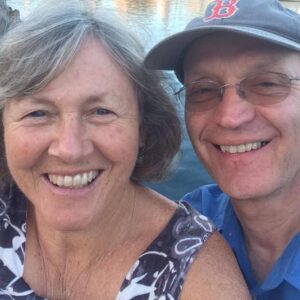 Dave Lambertson

is a native Mainer who grew up in Greenville and now resides with his wife Margo in Oxford. They have four adult children and are awaiting their ninth grandchild in November. Dave is a graduate of Cairn University (B.S.) and Western Conservative Baptist Seminary (D. Min.). He has taught Bible college students for 32 years in a wide variety of biblical and theological courses at Big Sky Bible College (MT) and New England Bible College (ME). He also works part-time for Maine Limousine Service as a chauffeur. When not working, Dave enjoys walking, bicycling, hiking, kayaking, tennis, golf, pickleball, and watching Boston/New England sports teams and Netflix movies. His life verse is 2 Corinthians 8:9, "For you know the grace of our Lord Jesus Christ, that though He was rich, yet for your sake He became poor, that you through His poverty might become rich."
Mark J. Crocco

is the Owner, and President of Integrity Leadership Development Inc. Mark spent fifteen years in pastoral ministry and has spent the last twenty years developing leadership in organizations. Mark is a highly sought-after leadership development expert, public speaker, and author. He oversees the Crocco Catalytic Leadership Institute, which exists to create leadership materials with the goal of developing leadership. Mark speaks at many leadership conferences throughout the country and often speaks at churches, bible conferences, and retreats. He is a graduate of Philadelphia College of Bible and Grace Theological Seminary.
Jack L. Daniel

is Field Director for Overseed, a nonprofit ministry organization whose vision is to revitalize historic New England churches by recruiting, training, and supporting godly pastors to serve in their pulpits. He is Pastor Emeritus of Free Christian Church of Andover and North Andover, MA, a congregational church he pastored for 35 years. Jack holds degrees from Gordon-Conwell Theological Seminary (M.Div.) and Andover-Newton Theological School (D.Min. in Pastoral Counseling). Retired from full-time ministry in 2012, he remains passionate about preaching the gospel and coaching younger pastors.
Dave Deuel (MDiv, Th.M, M.A, PhD) is the Academic Dean Emeritus of the Master's Academy International, Senior Research Fellow for the Christian Institute on Disability, and Lausanne Catalyst for Disability Concerns for the Lausanne Movement. He has taught Old Testament courses at both the undergraduate and graduate levels; was the General Editor for the Journal of Global Christianity and Committee Chairman of the Old Testament and Ancient Near East Section of the Evangelical Theological Society, and has served on numerous boards. Throughout his ministry, Dave has focused on helping others design and develop educational ministries primarily outside the USA.
Lee Eclov recently retired as the Senior Pastor of the Village Church of Lincolnshire (Evangelical Free) in the northern suburbs of Chicago. Eclov's 2012 book, Pastoral Graces: Reflections on the Care of Souls, won Leadership Journal's "Best of the Best" 2012 book award in the category, "The Leader's Inner Life." He has also written, Feels Like Home: How Rediscovering the Church as Family Changes Everything. Lee has a great love of other ordinary pastors like himself and delights in drawing them into the heart of shepherding. He is a mentor to many seminary students and younger pastors and occasionally speaks in pastors' gatherings. Lee has long been a contributor of both articles and sermons to PreachingToday.com and is a Contributing Editor of Leadership Journal, both publications of Christianity Today Inc. He has been an adjunct professor at Trinity Evangelical Divinity School, Deerfield, Ill., for well over ten years. Lee and his wife Susan have been married for over 40 years and have one son, Anders.
Ira Hall has served as Senior Pastor of Bean's Corner since December of 2006 after serving as Youth/Associate Pastor for the 10 previous years. He and his wife Sarah have a daughter and three sons. Ira's focus at Bean's Corner is the equipping of disciple-makers and building up the ministry team. He is the primary speaker on Sunday mornings, seeking to share the truth of God's Word in a real-life context. Ira & Sarah have a strong passion for the youth ministry and Direct Camp Berea in North Turner, Maine. Ira is a graduate of Lancaster Bible College and Bonny Eagle High School in southern Maine. He continues to work with the InterVarsity Christian Fellowship of UMF, where he previously served as staff member (98-02). Ira also does some chapel and conference speaking. Ira's greatest joy is spending time with his family.
Rev. Ken Hinkley has been in pastoral ministry for more than 25 years, serving several churches in western Maine. He is the author of several books including his latest, "It's Not About Me: a guide to an amazing marriage (Westbow Press)." He has composed more than 300 poems and several short stories. His greatest love is to teach the Word of God and gives God the credit for his creative talent.
Garrett Soucy and his wife, Siiri, live in Liberty, Maine with their nine children. He is the pastor of Christ the King Church in Belfast. He is also a writer and musician.
Stephen Witmer

(PhD, Cambridge University) is the Lead Pastor of Pepperell Christian Fellowship in Pepperell, Massachusetts. He teaches New Testament at Gordon-Conwell Theological Seminary and helps to lead Small Town Summits, which partners with The Gospel Coalition New England to serve small-town churches and pastors. He is the author of Eternity Changes Everything and the volume on Revelation in Crossway's Knowing the Bible series, and is currently writing a book for InterVarsity Press on small-town ministry.