A BROTHERHOOD MODEL FOR COACHING PREACHERS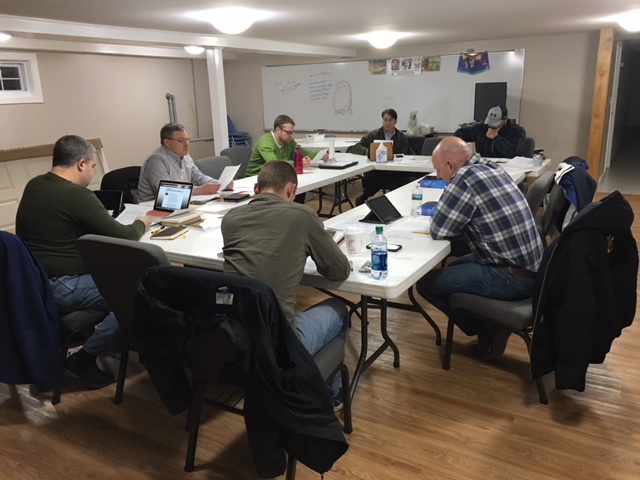 VISION: To establish cohorts of pastors who covenant together to develop and improve their skills in expository preaching through joint workshops, mutual encouragement, and personal accountability.
COHORT: A cohort is a group of 6-8 men who are preaching regularly and commit to learning together in the cohort for two years.
METHODOLOGY:
1) A cohort agrees to meet a minimum of four times per year for two years, either online or in person, at mutually agreeable locations. Each cohort meeting lasts approximately three to four hours.
2) A cohort agrees to support each other in prayer and mutual encouragement on a regular basis during this time.
3) A cohort agrees to share sermons with each other for constructive criticism and personal accountability. Peer review is central to the cohort process of growing more effective preachers.
4) A cohort agrees to read and study preaching resources and share insights with each other at each quarterly meeting. The Rephidim Project will develop, provide, and suggest resources for personal growth to the cohort members.
5) A cohort leader will facilitate the schedule, reading, preaching, and discussion for each quarterly meeting. He will coordinate with The Rephidim Project to achieve the goals for the cohort developed in consultation between the cohort leader, cohort members, and Rephidim.
Additional Information on Preaching Cohorts, Methodology,
and The SAFNS Method of Sermon Preparation