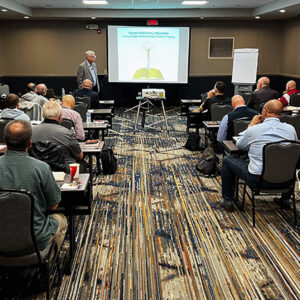 The Rephidim Project is a collaborative effort to bring expository preaching resources and training to pastors, church leaders, and those who have a call to preach. We lead seminars, workshops, and think tanks to train preachers to be more effective expositors of God's Word.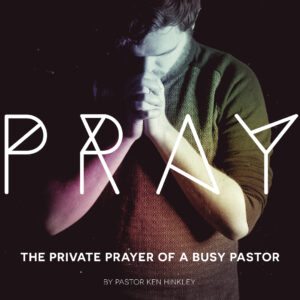 In this article, Pastor Ken Hinkley shares what his prayer time is like as a busy pastor overseeing two small rural churches. Perhaps you can relate, or maybe you can adapt some of his habits to fit your own life.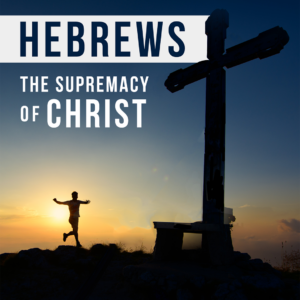 We are living in a culture today that loves Jesus but doesn't know Jesus. People want less Jesus, or they want to add more of their own ideas about Jesus but not what the bible says about Jesus. Join David Christensen in this podcast series as we learn from the book of Hebrews why Jesus Christ is the best!
Pastoral Preaching: God's Word for God's People in One Place
Instructors: David Christensen and Mark J. Crocco
This eight session study will unwrap the definition of Pastoral preaching which includes the building of a local community of faith in corporate worship by growing healthy disciples to become like Christ through biblical exposition empowered by the Holy Spirit while awaiting the return of Christ to the glory of God.
What on Earth is God Doing?
A Survey of Bible Theology
Instructor: David Lambertson
This study will survey the Bible's theological structure by moving through Scripture from Genesis to Revelation. This panorama will be viewed through the Christological lens of Revelation chapter five, where Jesus is viewed as the Ruling Lion and Redemptive Lamb of God. Five major sections of Scripture will be examined to see what each contributes to our understanding of God's kingdom and redemptive programs. The story of the Bible is His story of reestablishing His kingdom authority and saving a people to populate His kingdom.
Preaching Through the Upper Room Discourse John 13-17
Instructors: David Lambertson and David Christensen
This course introduces the student to the principles of sermon preparation by focusing on the biblical unit of thought, often called "the upper room discourse" (John 13-17). The student studies the exegetical and theological framework of these chapters through video lectures and personal assignments. Team taught by Dr. David Lambertson and Dr. David Christensen; the student will watch video lectures on topics like "The Theology of John" and "A Chronology of the Upper Room Discourse." Other lectures explain aspects of sermon preparation using specific examples from John 13-17. Class assignments help students implement the information presented in the lectures. The course is self-paced, so students have the freedom to learn according to their personal schedules. Students should improve their abilities to preach expository sermons through the study of this rich section of Scripture, which examines the intimacy of our relationships with Jesus.