These sermons are downloadable, can be listened to online, or subscribed to via an RSS feed (e.g. as a Podcast on your mobile device.) Our sermon podcast "Honey from the Rock" is available on Spotify and iTunes.
CURRENT SERIES – NEHEMIAH: THE GOD OF OUR BROKEN WORLDS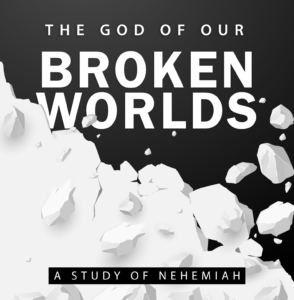 Central Idea: God's love is greater than our failures.
Purpose: To encourage believers with the love of God.
Ecclesiastes: Meaningless!
Nehemiah:
The God of Our Broken Worlds